GlycoNex has been developing antibody drugs for 20 years. Our experiences and solutions in this field cover antibody generation and engineering, cell line development, analytical development, upstream and downstream process development, and the scale-up process optimization. We integrate proprietary technologies and know-how to develop new biological therapeutics and biosimilars. The platforms are also open to co-developing biological products and contract services.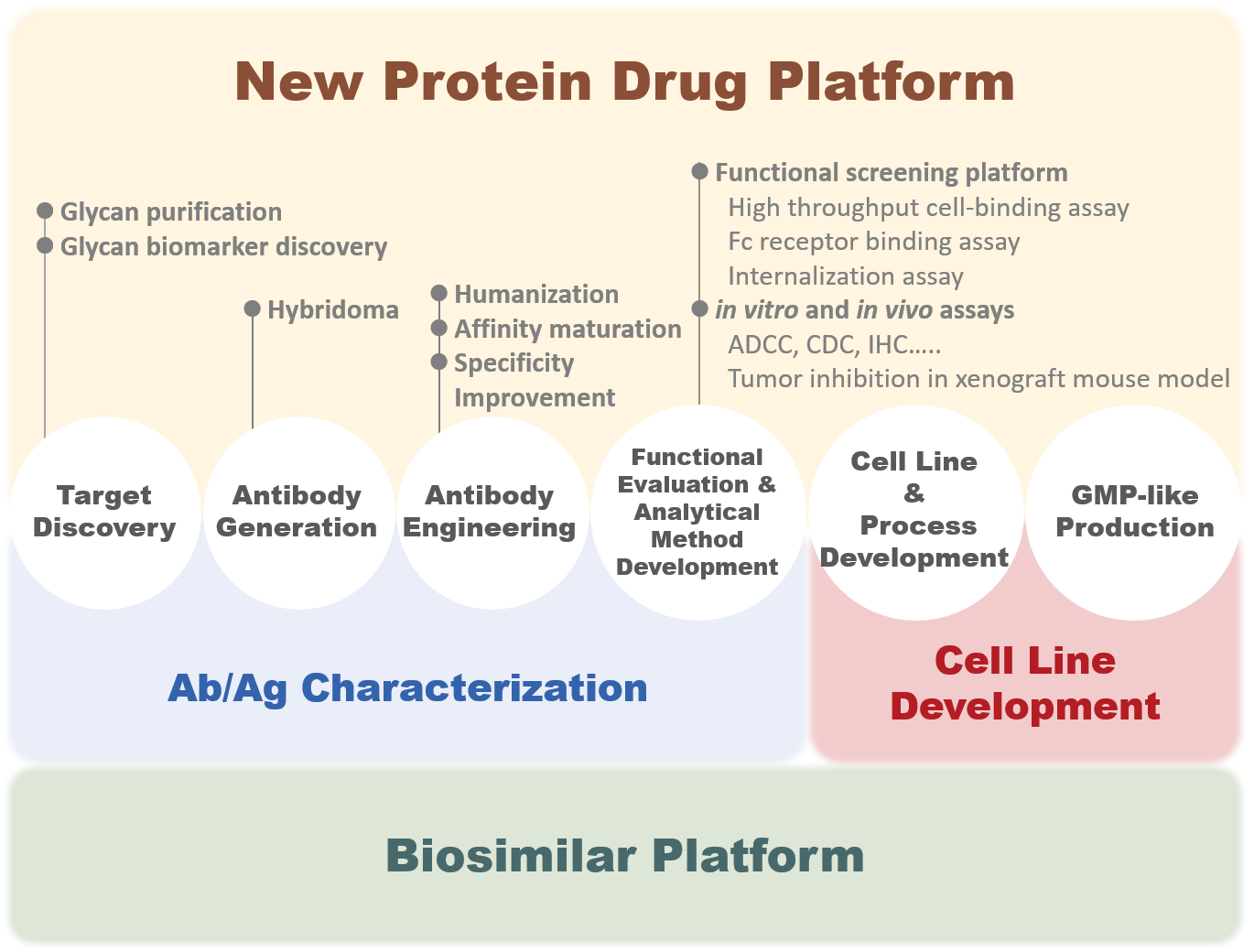 Comprehensive Analysis Platform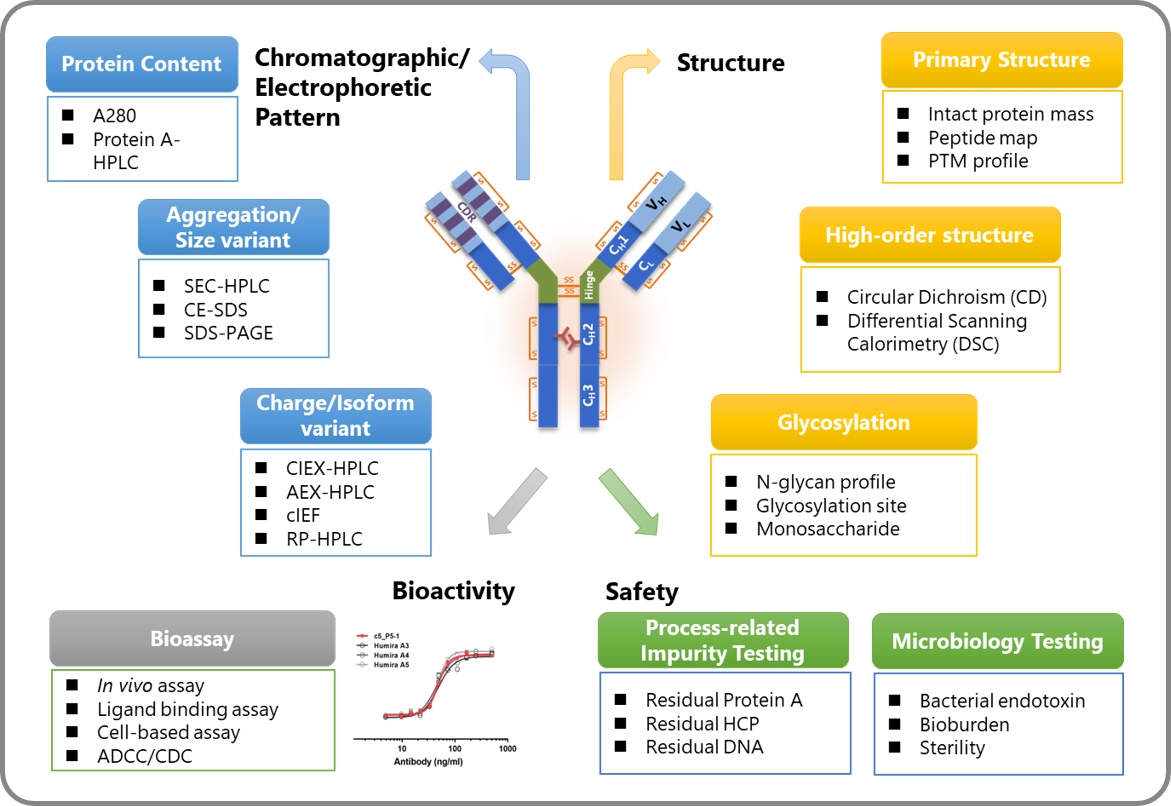 To evaluate the efficacy and quality of the target biologics, GlycoNex has established a comprehensive analytical platform. With this integrated platform, the full spectrum of product analysis are able to perform in-house. The analysis items include sequence identification, structure characterization, physical chemical properties analysis, in vitro /in vivo functional evaluation, and purity/impurity analysis. Our analytical team offers extensive experience in method development and qualification of various biological products. The capabilities not only support in-house projects but also provide for contract services
Efficient Cell Line Development
Starting with the proprietary expression vector and CHO cell system, GlycoNex generates high productivity (>3g/L) and highly stable cell lines (> 60 generations) in 4-6 months. The candidate clones are selected by both productivity and product quality to thoroughly evaluate the potential of each clone. Additionally, the wanted and unwanted glycosylation could be manipulated though process design or cell line engineering to improve efficacy and reduce side effects.
Through GlycoNex's integrated cell line development platform, the specified cell clones can be selected to meet the project goal. The strategy leads the project right from the beginning.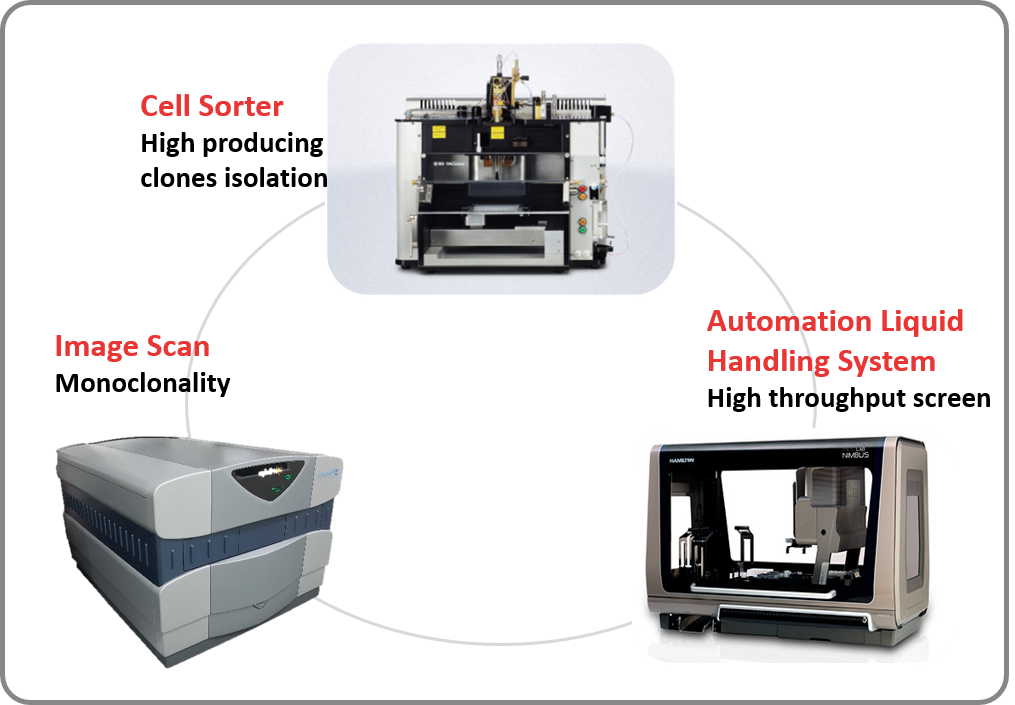 Dedicated Process Development and Scale-up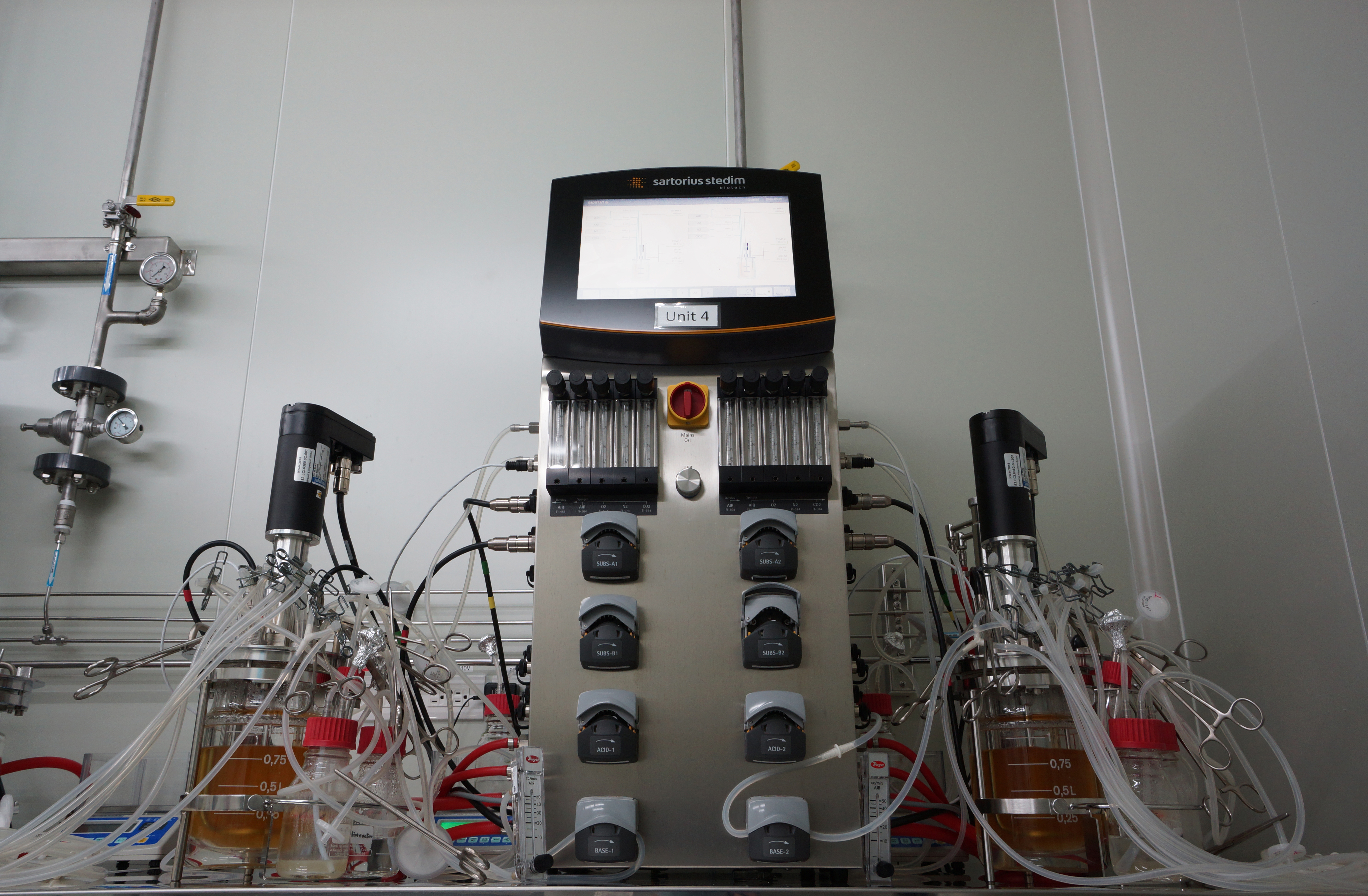 Comprehensive development and Scale up
GlycoNex has remarkably superior process development capabilities in the mammalian cell system to ensure not only the optimum productivity and quality of our product, but additionally provided the flexibility to accelerate the development of our product. Our previous project experiences included monoclonal antibodies, fusion proteins, bispecific antibodies and biosimilars.
Upstream process Development
During upstream process development, GlycoNex optimizes cell culture parameters for productivity improvement and post-translational modification (especially glycoform) while ensuring process robustness and scalability. We provide:
Fed batch shaking flask
1L and 5L bioreactors.
50L single use bioreactor (for Pilot scale production)
Downstream process Development
GlycoNex's downstream process development team utilizes fast conditional screening platform approaches to speed up the product development, while always considering and adequately addressing the unique challenges that every proteins typically present. We provide:
Chromatography: Affinity column, Ion-exchange column (CEX and AEX), multimodal column.
Column size: Various size columns.
Cost Effective Pilot Production
GlycoNex provides 50L GMP-like pilot production to ensure the process scalability and supply materials for preclinical studies. The product qualities from GlycoNex's pilot production achieve client and regulatory requirement.

Our manufacture team members are trained from process development to production scale-up. They fully understand the science behind each process.

Once the project is moving forward, GlycoNex is able to transfer the optimized process and documents to CMO for cGMP production maintaining comparable productivity and product quality.
Certified Quality Control System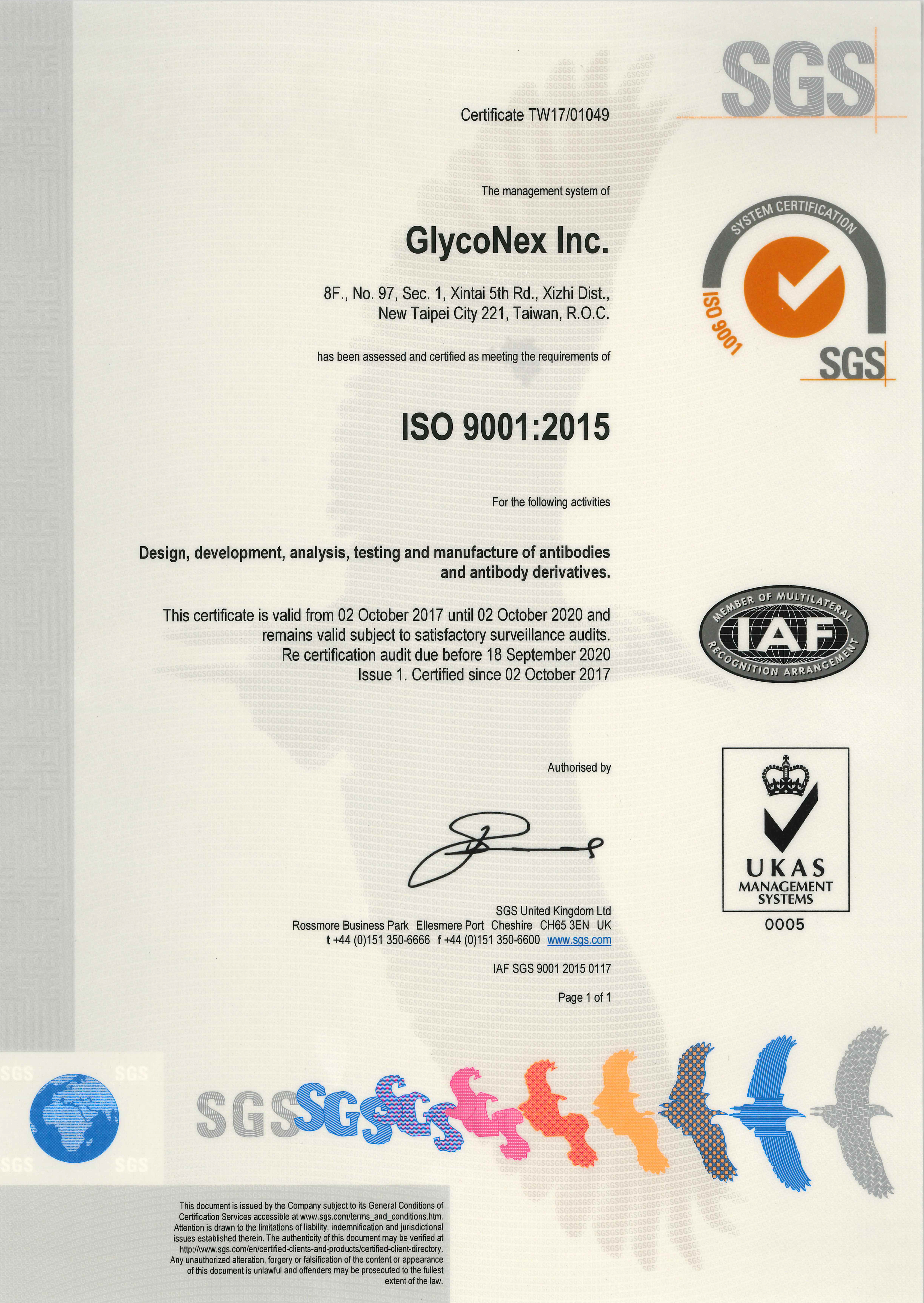 With ISO9001:2015 certification, all technical documents are well controlled under an appropriate quality assurance system.

GlycoNex provides the high quality services and products which meet the regulation and client requirement.